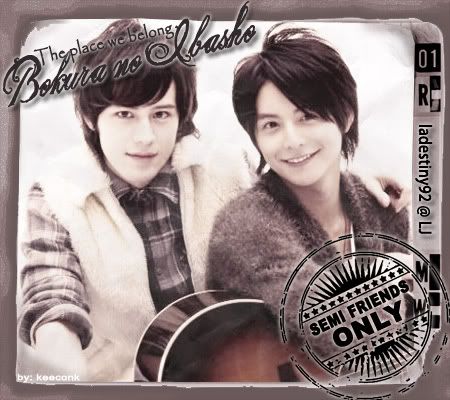 There are entries about my personal life here, so from now on, my journal will be semi-friends lock. *don't want anyone to read about my personal life...>///<* But fics will remain public....XDD

COMMENT TO BE ADDED!

I don't really like receiving random adds, and those adds will most likely be ignored, I'm sorry to say. There is after all a reason I make this lj semi-friends locked. Unless of course, if people just added me for fics, then go on ahead, but I will not add back.

Name: Saida Adila
Age: 18
Date of birth: 30th November 1992 (YUSH! THE SAME BDAY AS CHINEN ♥ ♥ ♥)
Hometown: Kuching, Sarawak (Malaysia)


(
Collapse
)